Product Info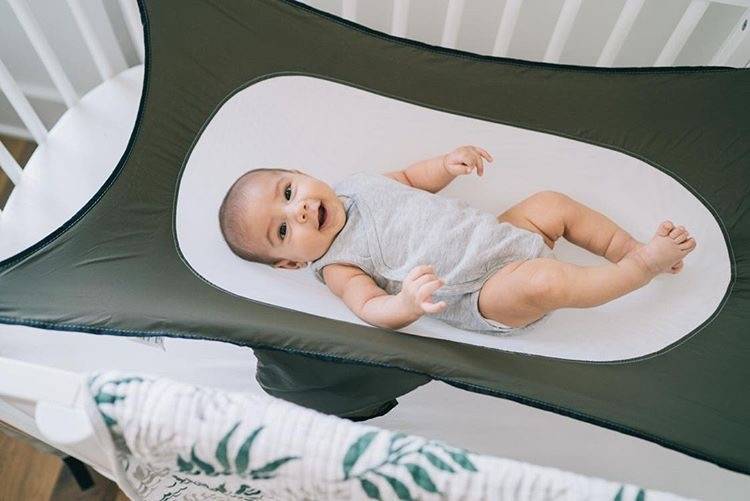 Recommended Use... Early Infancy (Babies 0-22 Weeks old) (read more)
Recommended Use- Early Infancy
(Babies 0-22 Weeks old)
For babies up to 18 pounds; Discontinue when baby shows signs of sitting up or rolling over.
Crescent Womb was created to ease the transition from womb to world. Our unique design proves to be extremely beneficial to healthy growth and development during all stages of infancy. Statistically, the peak age for SIDS and other sleep related hazards is from 3-6 months. Although Crescent Womb has been physically tested to support weight exceeding 50 lbs, the typical infant will begin transitioning into a bed or crib before 6 months of age.
Based on your baby's personal growth milestones, signs it is time to transition out of Crescent Womb include, but are not limited to: Sitting up unassisted, beginning/attempting to crawl, or voluntarily rolling over.
Simple 5-Step Instructions... (read more) 
Simple 5-Step Install System:
Loosen straps on all four sides and attach to the four corners on your child's crib.

Once attached, secure safety strap, pull excess strapping through safety loop and secure over the male end of the buckle.

Tighten straps until Crescent Womb is TAUNT. Be sure straps are pulled tight, but even, from all four corners. There should be NO SLACK.

Wrap the excess strapping around the crib rail and use the Velcro ends to self-ahere (this safety precaution will prevent children or pets from tampering with the product).

Once all straps are installed correctly- place infant on back, in center of Crescent Womb, as shown in figure on safety info.
---
AAP Sleep Guidelines suggest laying infants flat on their back. We've designed Crescent Womb to give parents that option: Simply adjust the height of Crescent Womb so that the infant's back is resting on the crib mattress, be sure to keep straps even and Crescent Womb flat. Re-tighten if necessary.
May safe, sweet dreams commence. Rest, assured.