Crescent Womb™
Patented Infant Support
★★★★★
Read Reviews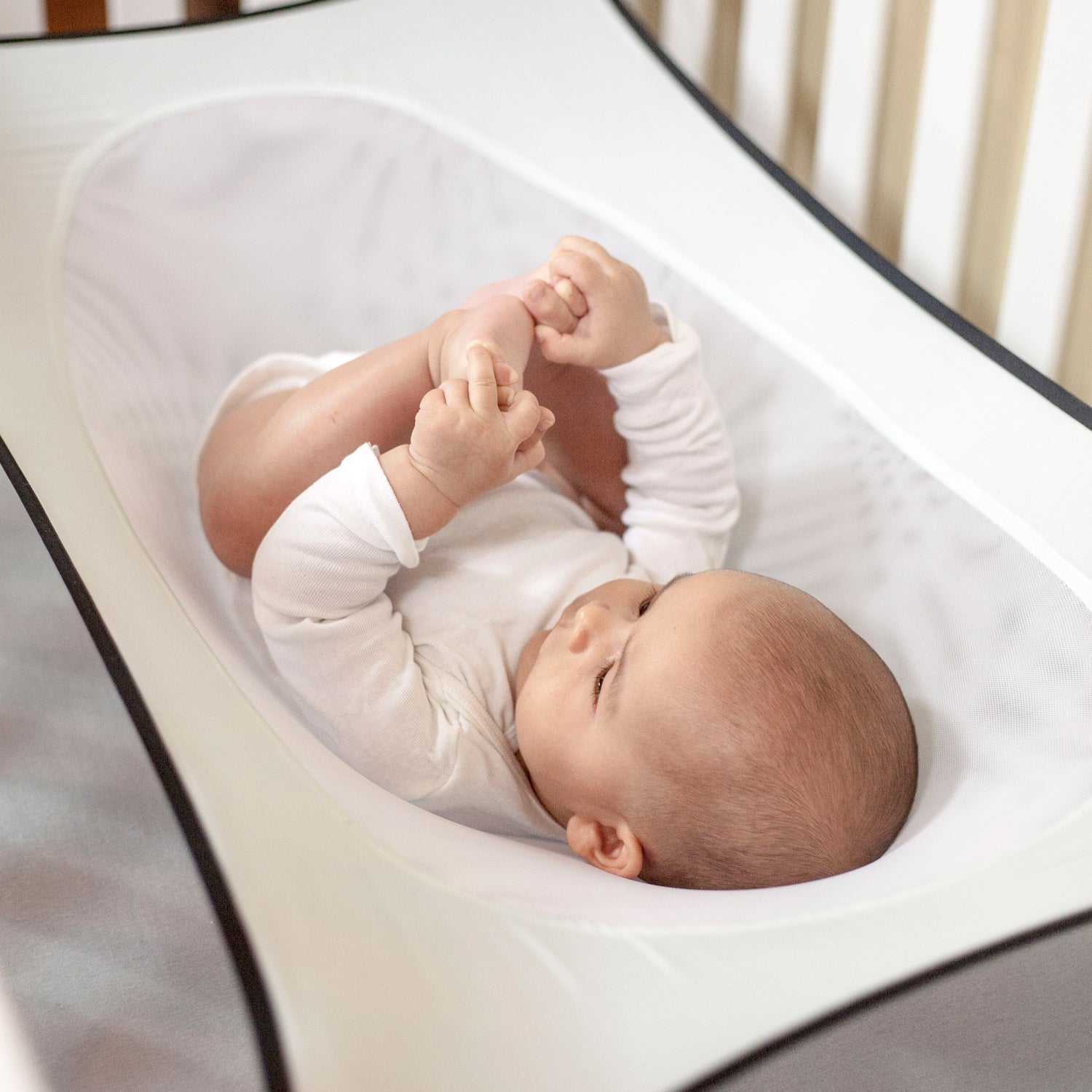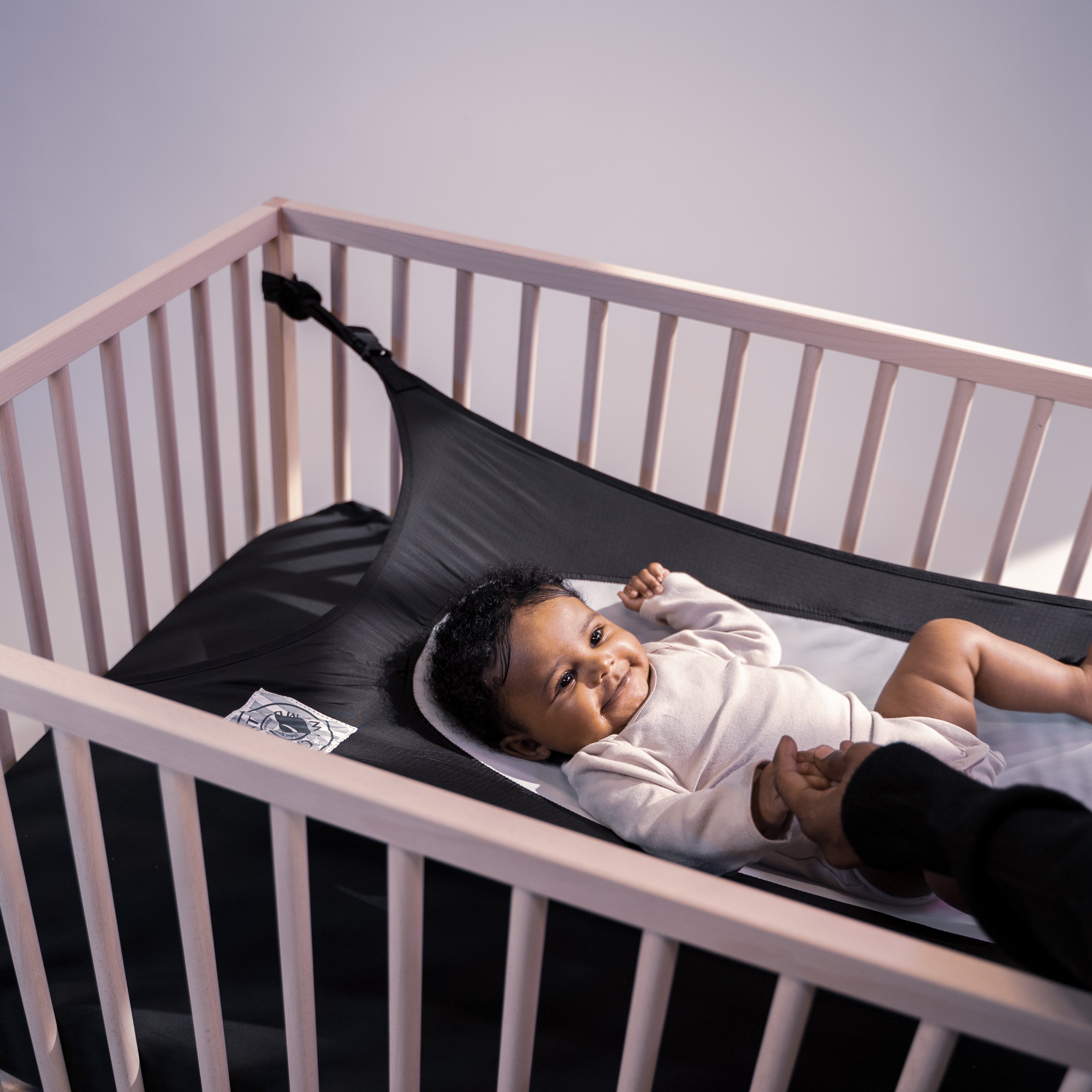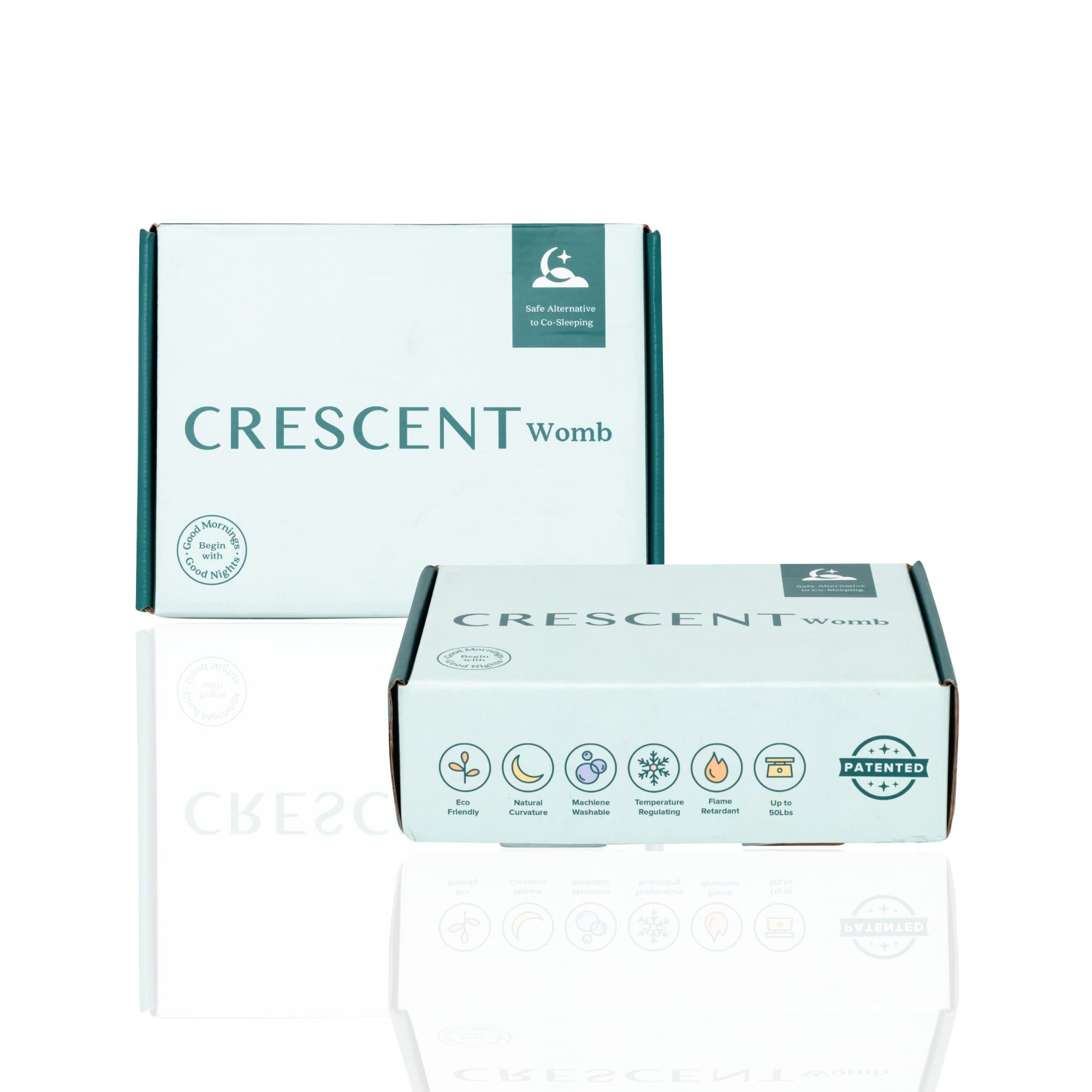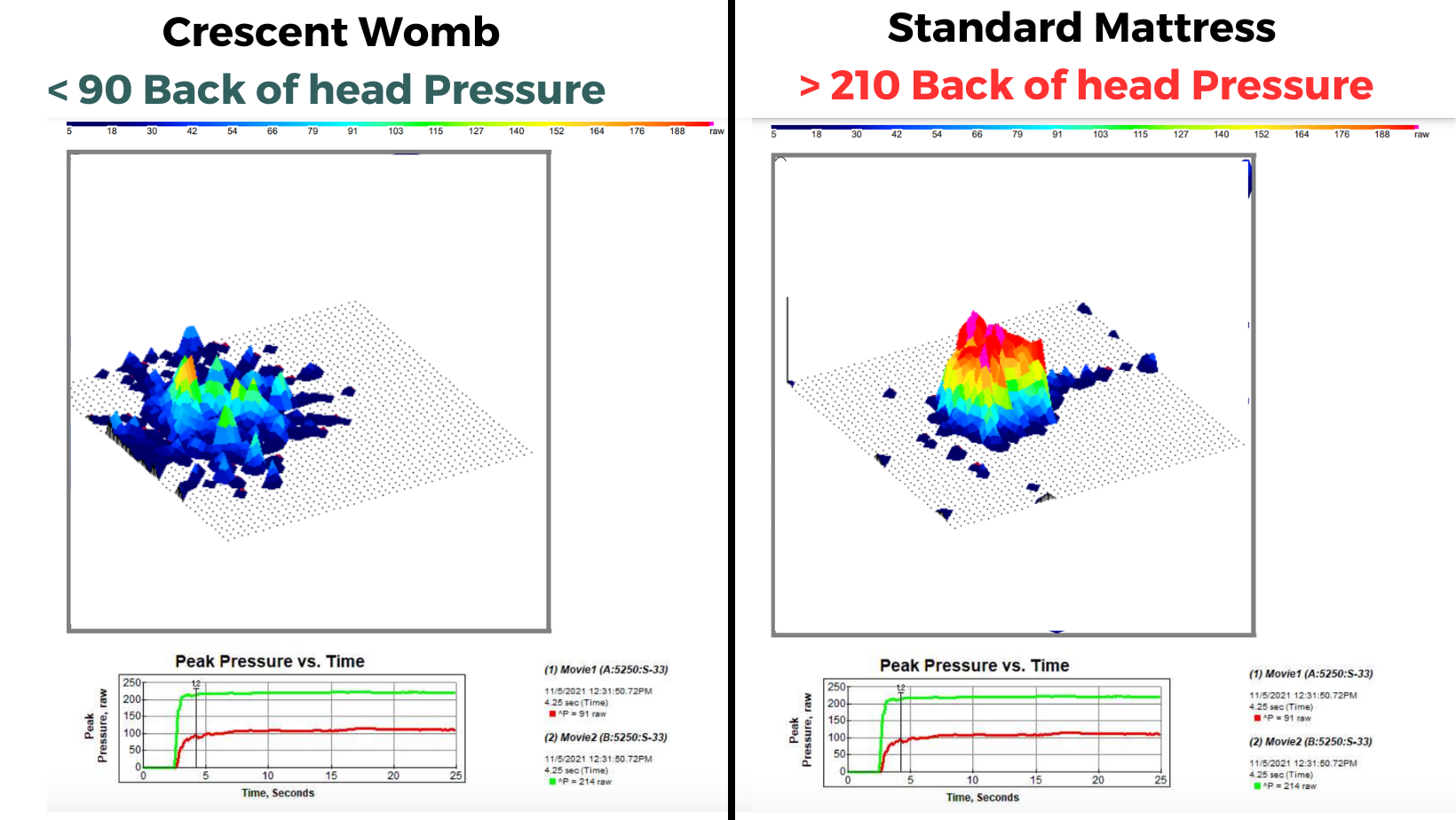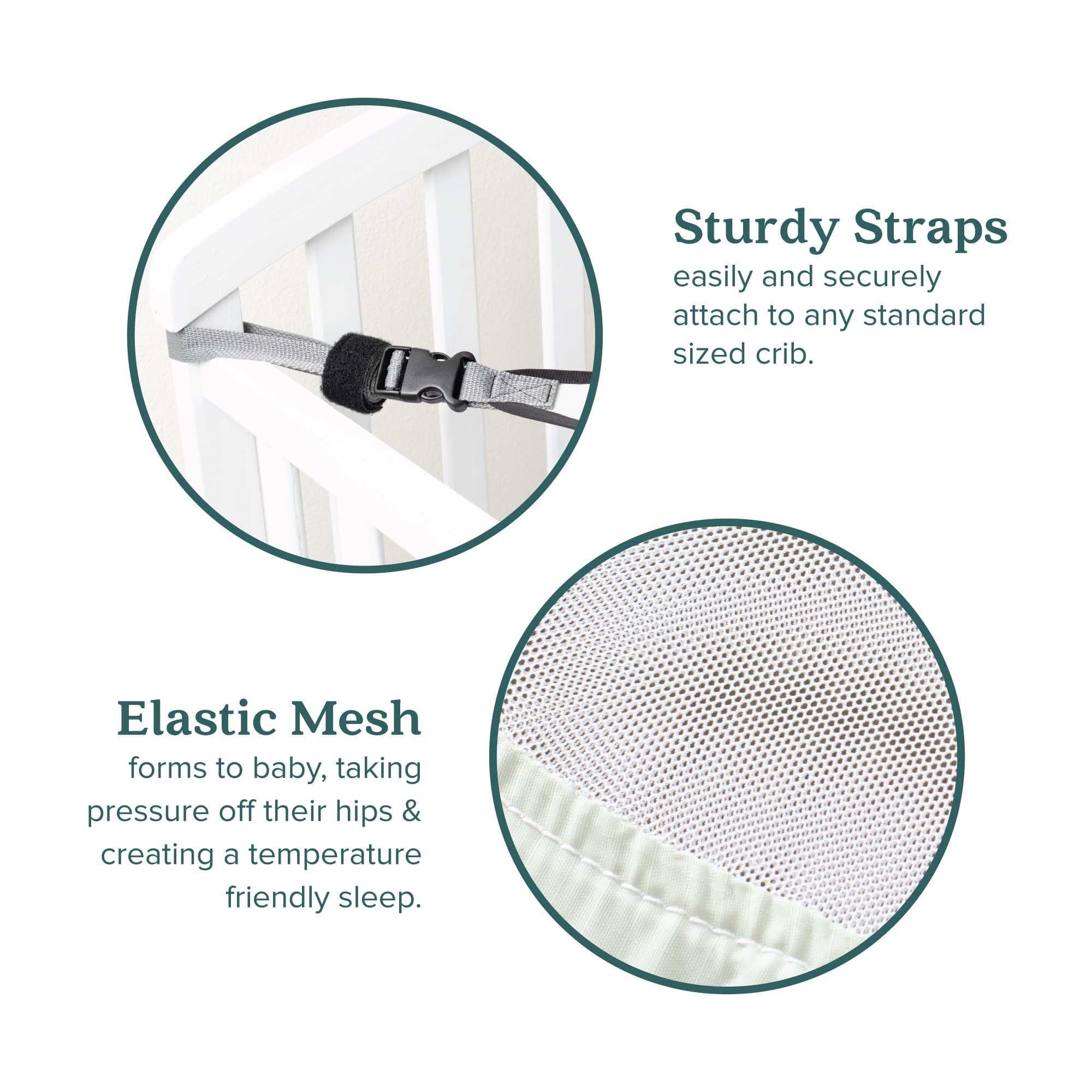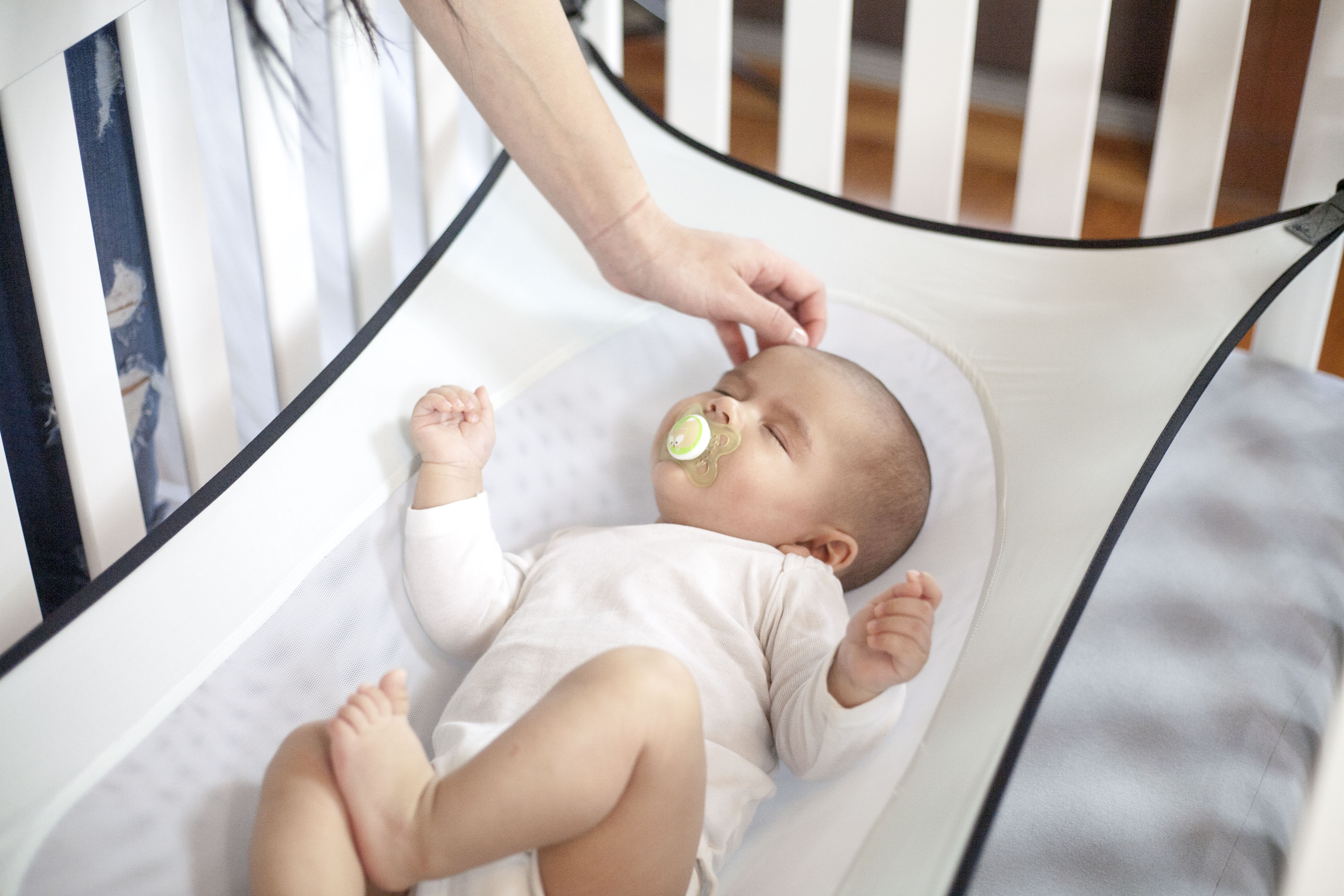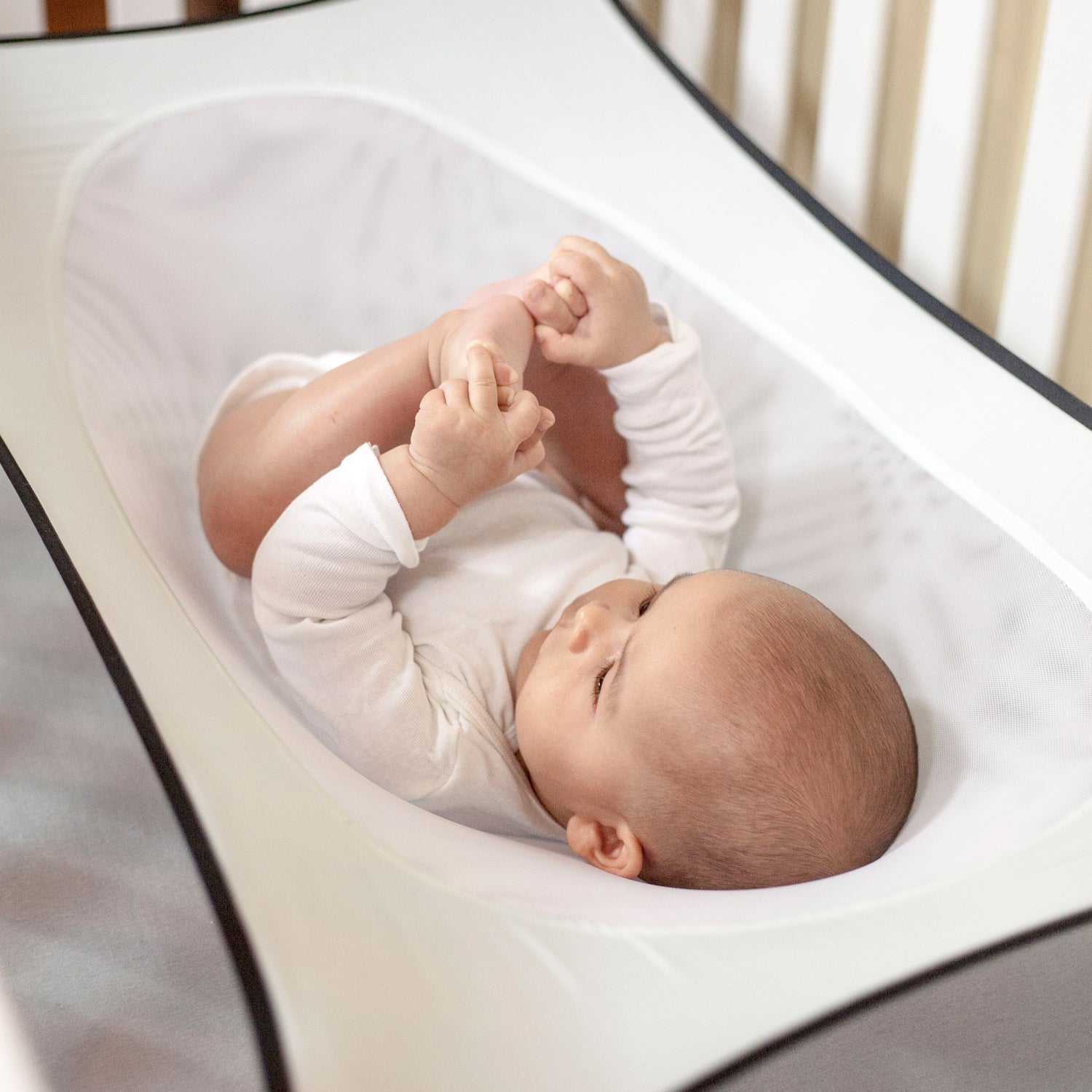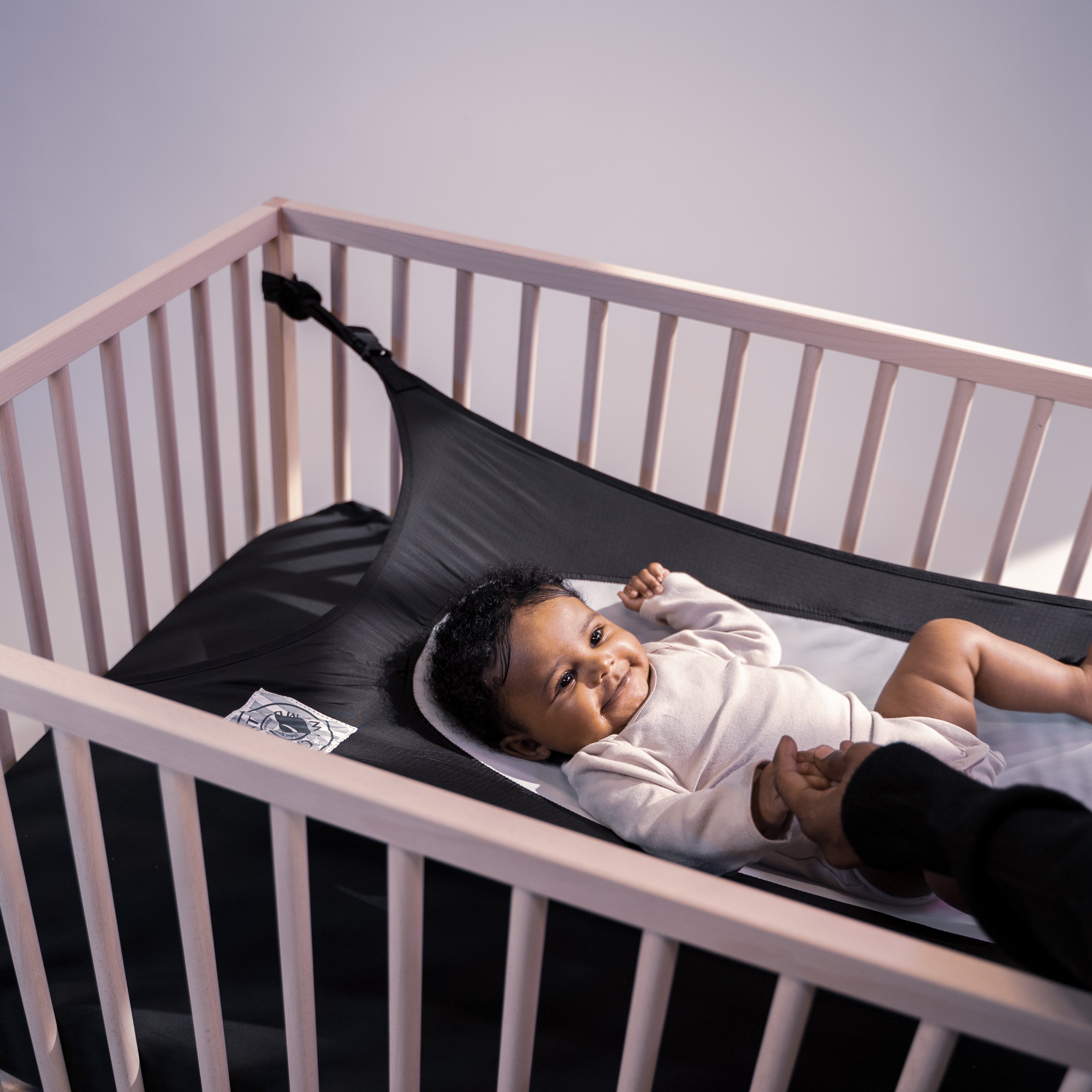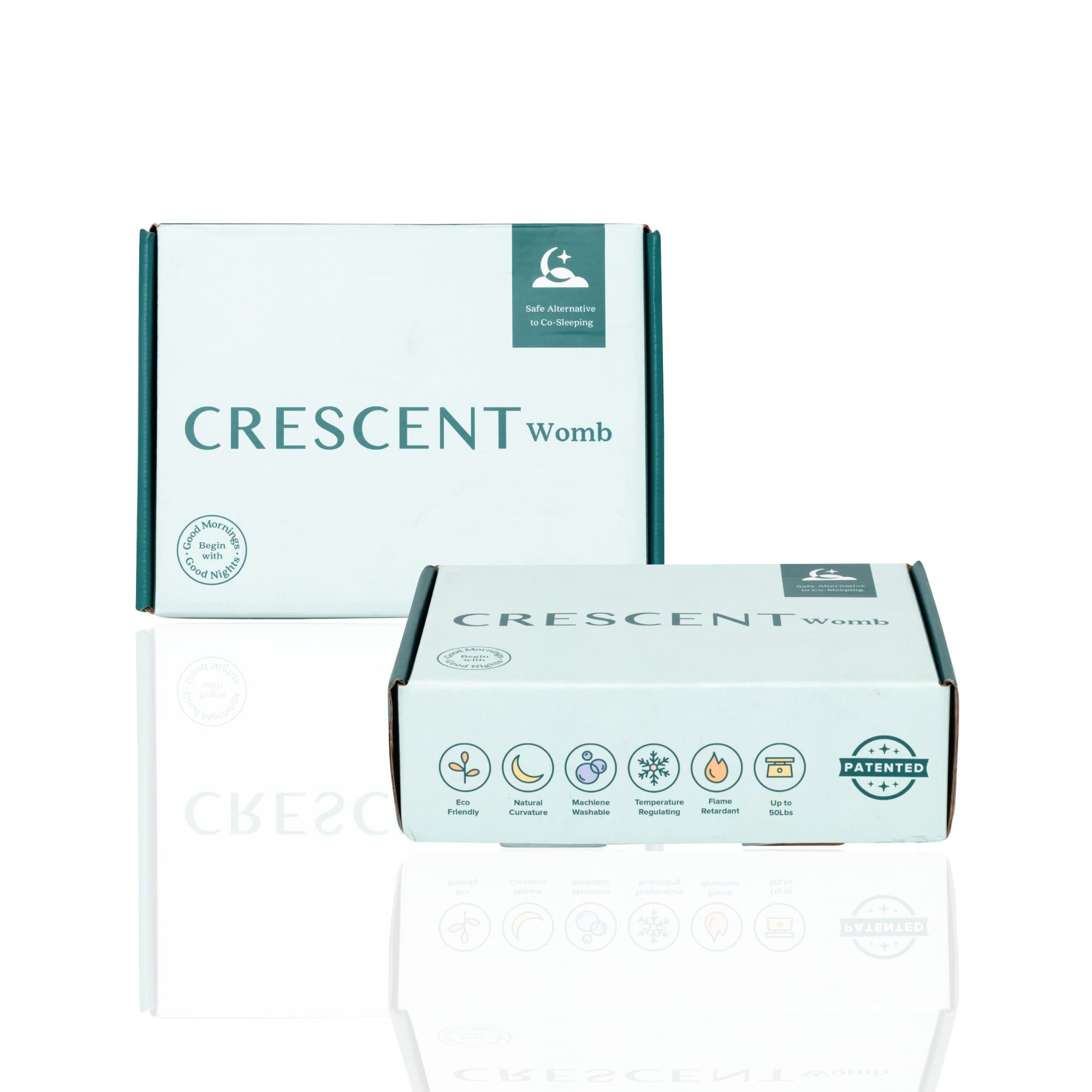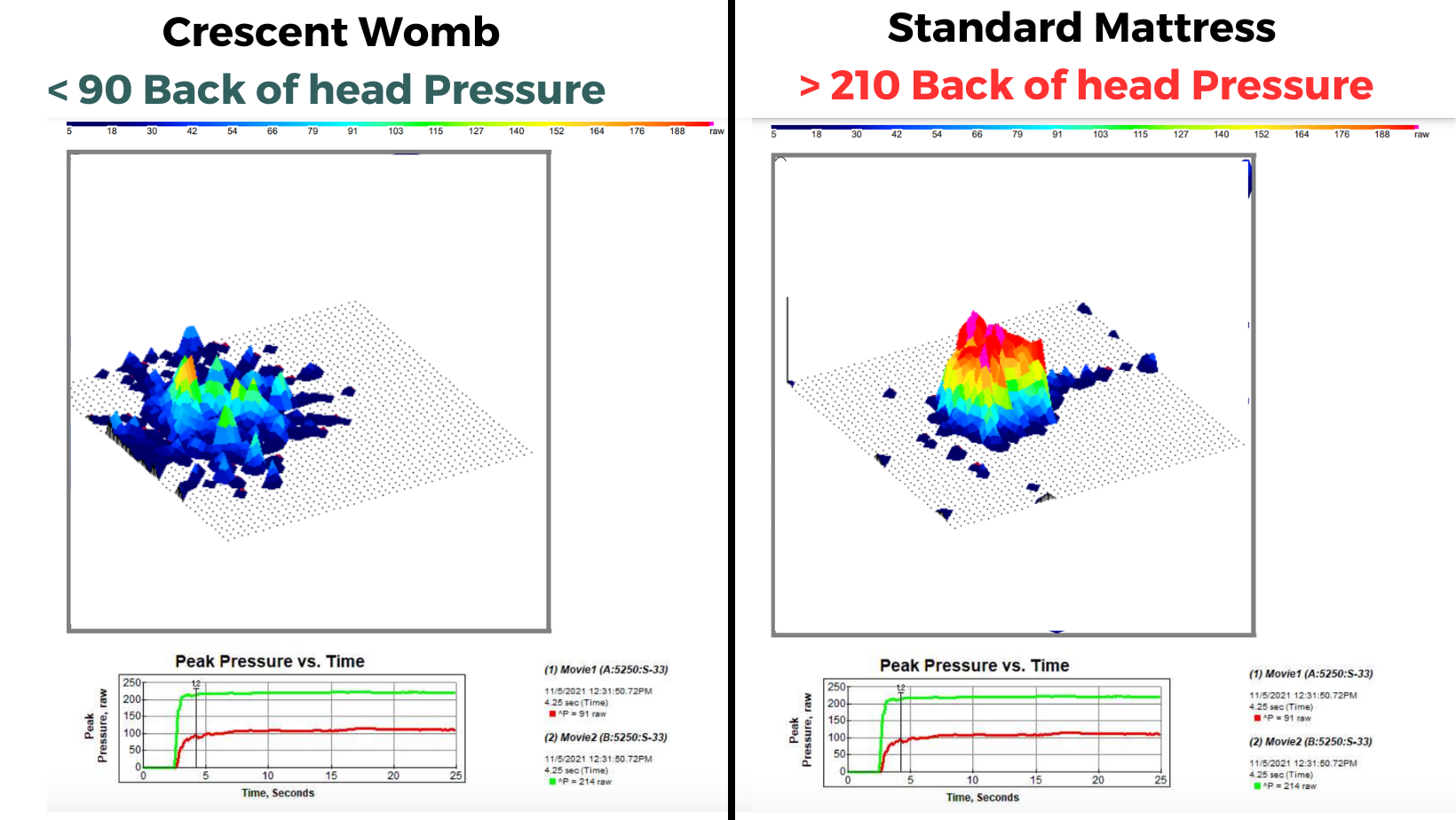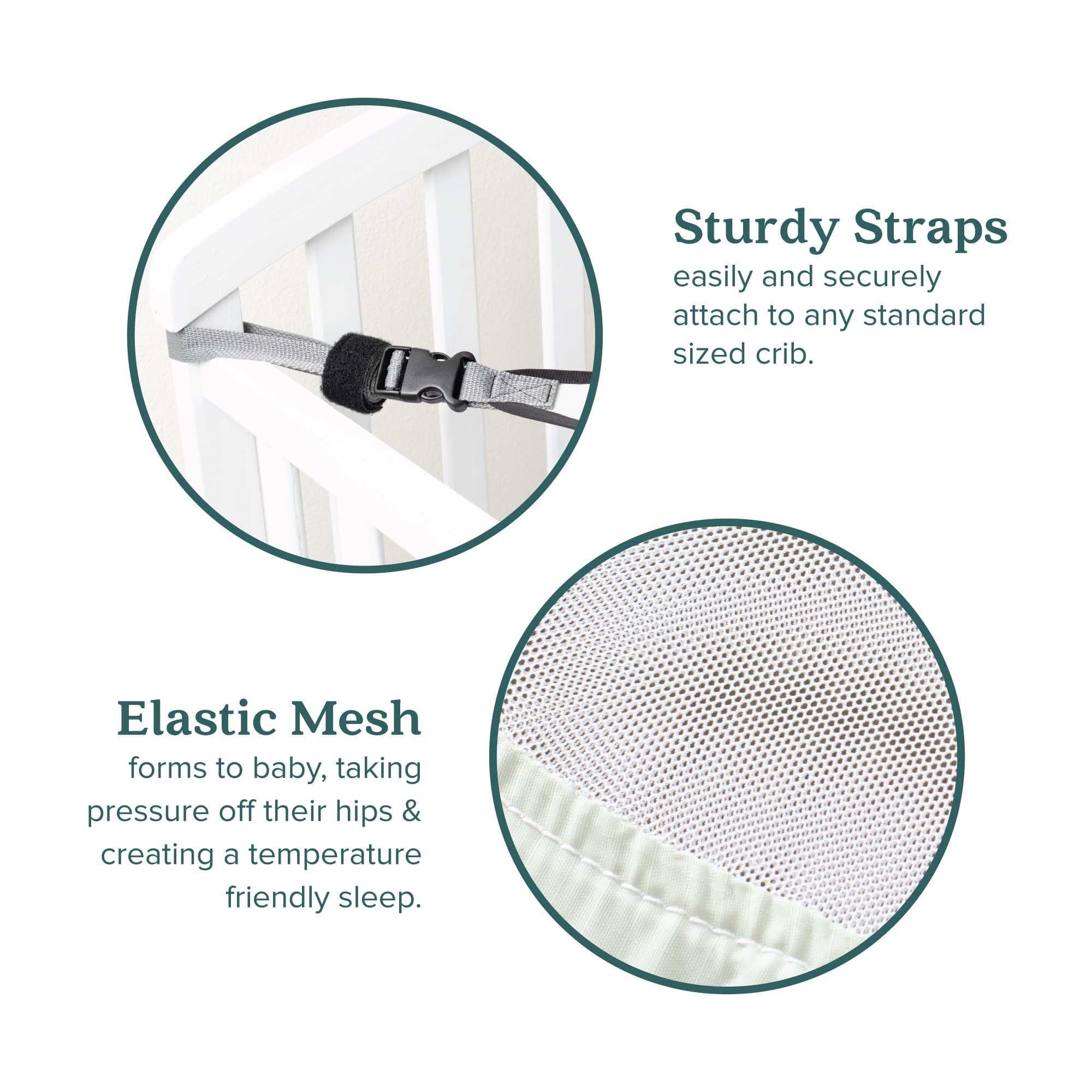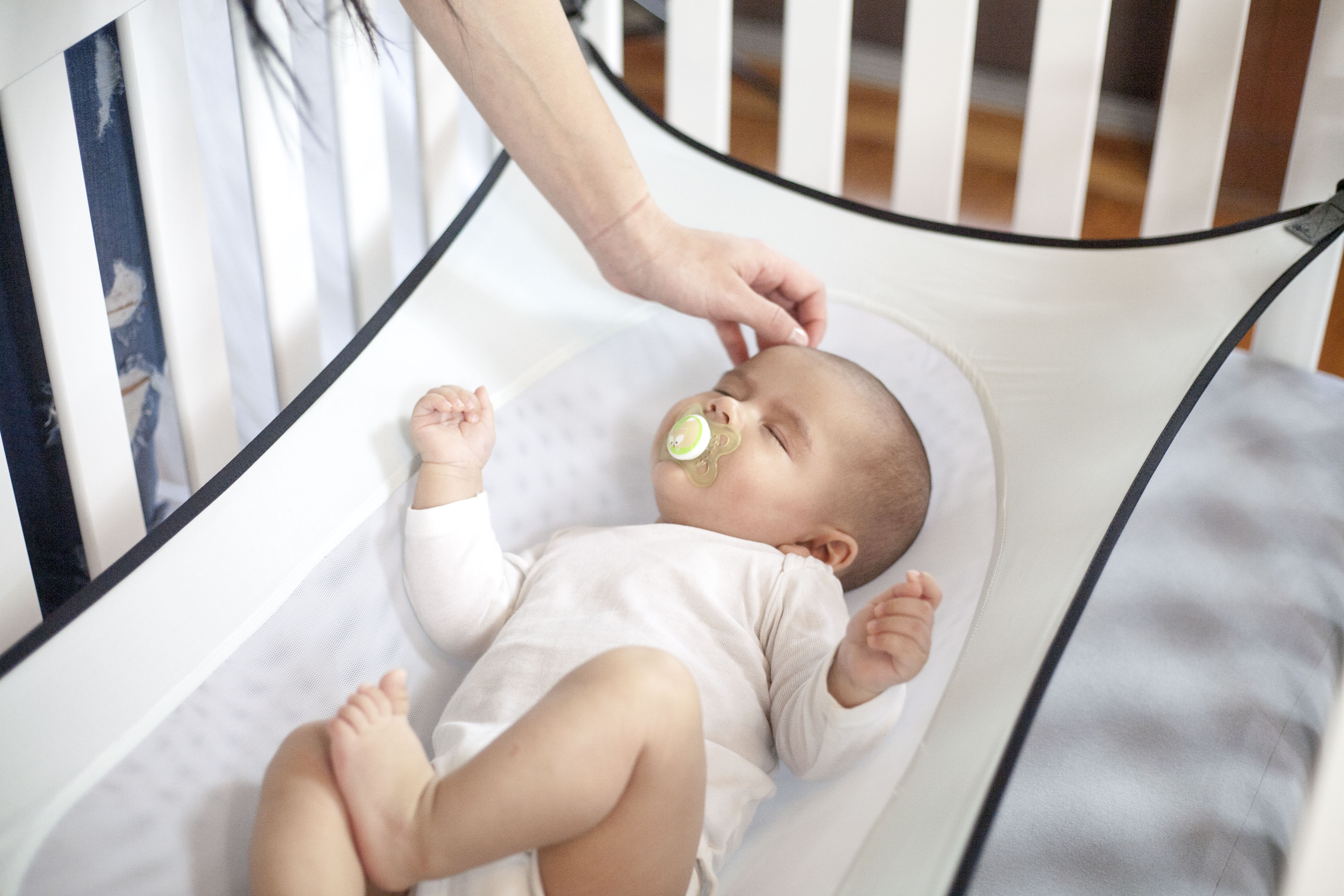 Proven solution to reduce pressure for back of the head, limiting risk of positional flat head syndrome and plagiocephaly.
Naturally support baby's delicate head and body. Thousands of families re-create the feeling of being held with our ergonomic mesh support. Crescent Womb gives unprecedented support and comfort for your baby. Offering healthy rest for baby, and peace of mind for you. 
Compatible with any standard crib. Machine wash every 2-3 uses. Crescent Womb is lightweight and portable, allowing for easy travel.   US PATENT 9943175
Choose your color:

$329.00
Happiness, guaranteed.
30 days to try it and love it — or send it back.

Designed with ♥︎ in Tampa Bay, Florida, USA.
How is Works
Patented mesh reduces pressure to prevent positional flat head syndrome.

Holding your infant is the best way to comfort baby. Crescent Womb is here for when your arms need a rest too. Support your infant the way nature intended, as if being held. And help them self-soothe while creating a familiar environment for baby outside of your arms.

With a laundry list of family benefits and the highest level of innovation and care, an authentic Crescent Womb is the only solution of its kind. Crescent Womb is trusted for use with Shriners Hospital and the Virginia Department of Health.

Naturally Support Your Baby
Thoughtfully Created
Adjustable adhering to AAP safe sleep recommendations.


Sturdy straps easily and securely attach to any standard-sized crib.

Trusted by Medical Professionals
Set-Up is Easy!

Watch this one-minute video for easy installation instructions.

Loosen straps on all four sides and attach to the four corners on your child's crib.

Once attached, secure safety strap, pull excess strapping through safety loop, and secure over the male end of the buckle.

Tighten straps until Crescent Womb is TAUT. Be sure straps are pulled tight, but even, from all four corners. There should be NO SLACK.

Wrap the excess strapping around the crib rail and use the Velcro ends to self-adhere (this safety precaution will prevent children or pets from tampering with the product).

Once all straps are installed correctly- place infant on back, in center of Crescent Womb, as shown in the figure on safety info.
View Safety Info
gallery + allProductReviews